Out with the old and in with the new. Kristina and I wanted a new front door since we moved in almost 2 years ago. I re-keyed the dead bolt and the door handle to use the same key. But we still wanted a new entry door. Then a few months ago Kristina and I started to think about the replacement of the main entry door, some sticky French doors, and two windows above the French doors. We started small for now and decided to just do the main entry door. Here's a side by side of the old main entry door and the future main entry door slab.
New Front Door Bottom Seal:
So, the old door bottom seal dragged along the entry rug making the old door hard to operate. Therefore, we added an automatic door bottom (operation). An automatic door bottom raises up when the door is opened so it adds clearance to the finished floor. As a result, with an automatic bottom our new door opens and closes easily. But still makes a great seal when the door is closed.
The New Front Door Process Begins:
Now what do I do with this raw door slab. First, I read a bunch of how-to websites and watched a bunch of YouTube videos. Next, I pretended to be a carpenter and built a custom frame to fit the new door slab and rough opening. Then, Kristina and I picked out the door stain. Finally, I pretended to be a painter and stained all the pieces (all six sides of every piece). We wanted to allow circulation and light in, so we added a new screen too. The new screen door is an Anderson retractable screen door.
Gallery of the process: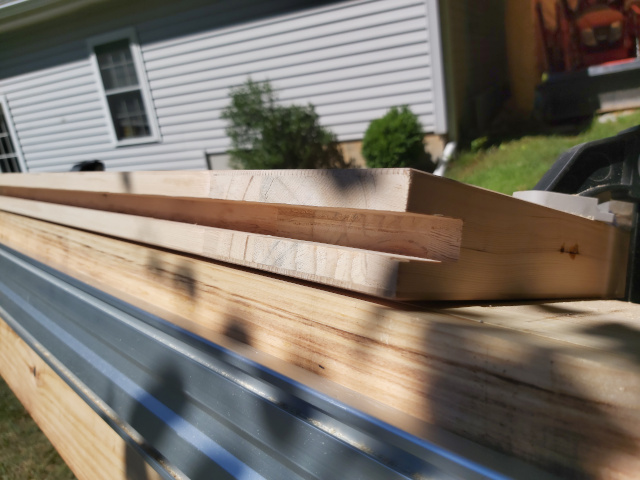 Be sure to check out our other projects.