How my website started
For valentine's day 2006 my wife bought me a URL (paulrainesjr.com). This is how my website got started. I was not sure what to do with the URL so I started learning HTML. Thanks to a friend at work, after a 30 minute how to write HTML my first page was built. From there I had a whole website (see the screen shot below). This is how my website started.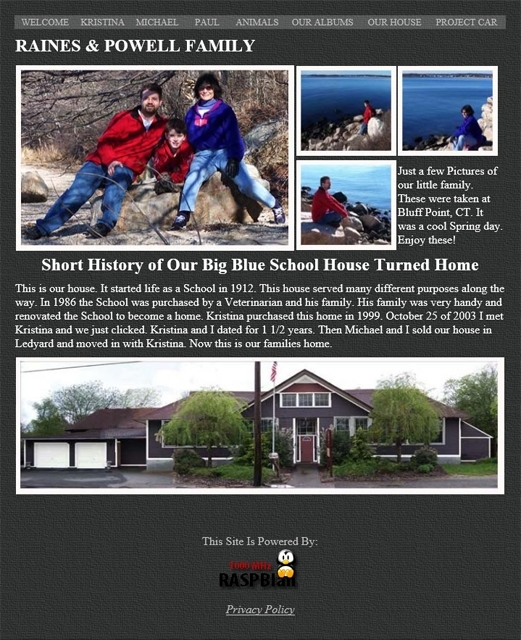 Self hosting server
With a website built and ready to share, where do I put it? Because I'm a bit of an electronics nerd I decided to self host. I originally used a Linux based network device that I converted to a web server. My original web server was a NSLU2. The NSLU2 was a network appliance that allowed two USB hard drives to be shared on your private network. After loading some custom firmware provided by the NSLU2 community. Sorry but looks like the community is changing servers as the link is only a "Welcome to nginx!" page.
I should note that over the years I did server upgrades. At one point I was using an original Raspberry Pi. But since the release of the Raspberry Pi 4, I now use a Raspberry Pi 4 with 4GB RAM.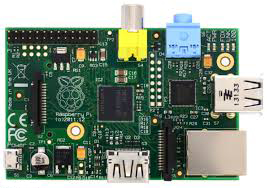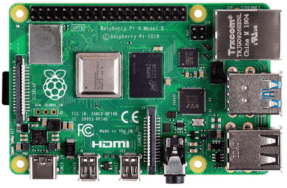 Changing HTML to CMS
Since my server was now more powerful I was able to switch from static pages to dynamically built pages. Plus using a content management system (CMS) allows me to update and add pages more often. I ended up using WordPress as my CMS. I like the ease of use and wide range of plugins that are available. It was time for an update. Other than adding a photo gallery from time to time my old site wasn't updated since it went live in 2006.
My site with WordPress as a self hosted install now has a new look and is much easier to use. Because times have changed, about 53% of people use there phones to view the web. Using WordPress helps makes my website mobile friendly.
Also to keep up with the times I added a SSL certificate to my site using LetsEncrypt. Many browsers are now issuing a warning if a site is not secure. Here's a quote from an article at NameCheap.com "Chrome, Firefox and other browsers have began issuing warnings that non-https sites are insecure. Additionally, Google recently announced SSL is a ranking signal, so unless you have SSL your site will be harder to find, impacting on your traffic and revenue." Although this site doesn't make me money, I still wanted family, friends, and others to easily find my site and not be afraid to enter.