Scroll down for Banshee Man ATVing video!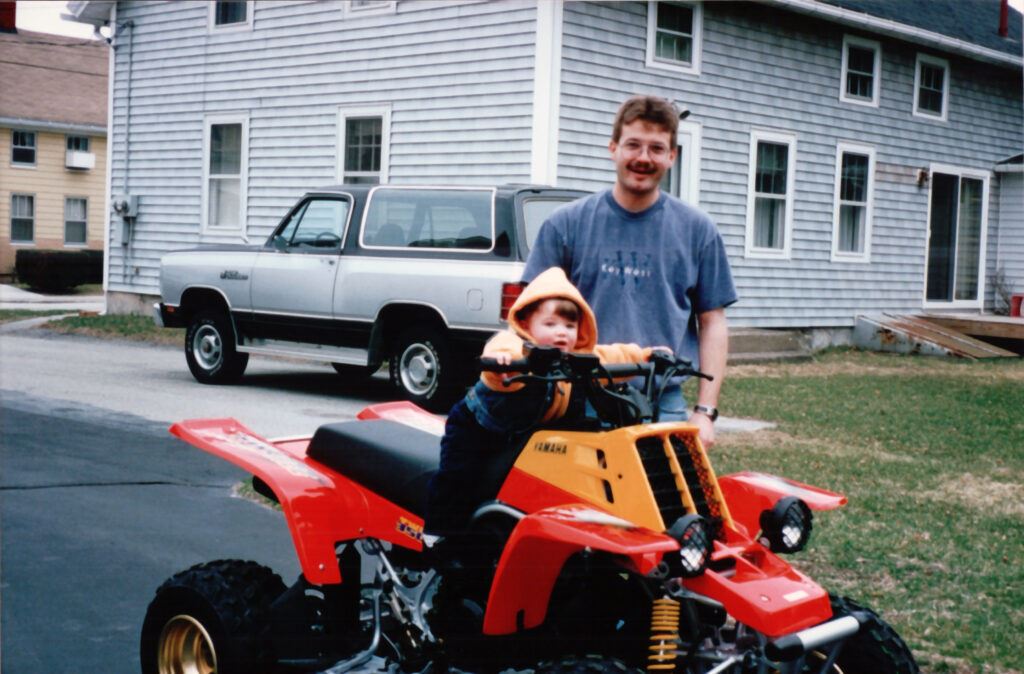 This is my 1996 Yamaha Banshee ATV. I bought this brand new having never driven an ATV before. This is a 2-stroke twin 350cc sport quad. At the time is was one of the fastest production quads ever made. When I bought it the dealership sold it to me with an ATV safety course. The safety course was a $100 value.
Way before I could take the safety course my friends took me riding. Needless to say I crashed twice that day. The only instruction my friends gave me was "stay close to us and do what we do".
So in single file we hit the trails. I tried to keep up with them, but they got ahead of me, because I had no skills. I took the next turn too wide, clipped a sapling with the left front wheel, and flipped over the bars landing on my back. They all laughed at me and said "get up and do it again". I tried again and made the turn. Only to turn too wide on the next right turn and flip again.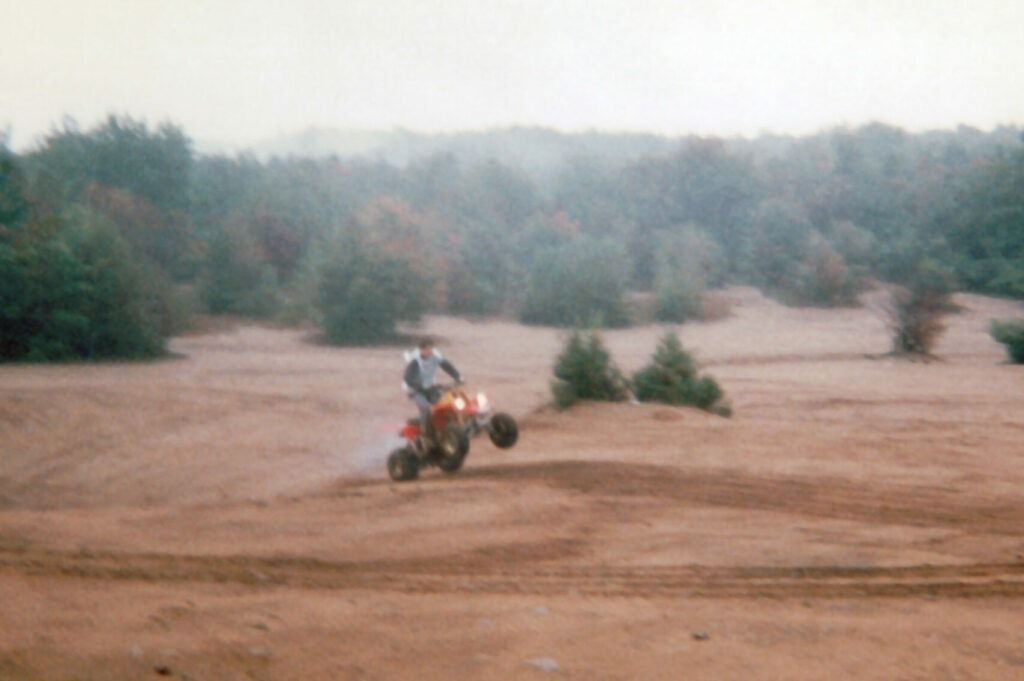 A friend's family had some land in upstate New York. He too had bought a Yamaha Banshee. Together we travelled about 6 hours to his family's land and spent the weekend riding around the trails in New York. In just a few short months I was already riding wheelies. If you've never ridden a Banshee let's just say in their stock form they are scary fast.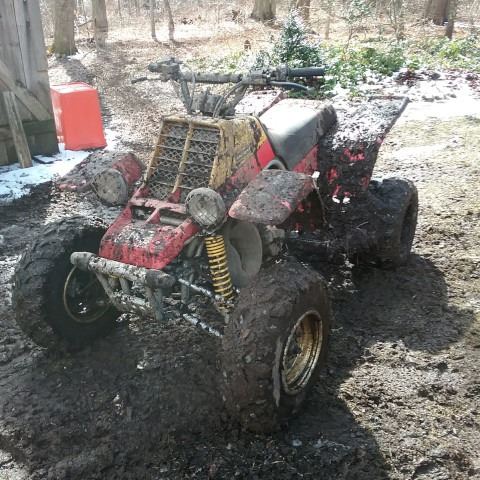 In 24 years this quad has been with me through everything. Dust, dirt, woods, rocks, rivers, and the list goes on and on. In the 24 years I've owned this quad little has changed. Really the only things that are not stock would be routine maintenance items like transmission oil, tires, bearings, and things like that.
The engine gets a compression test at the beginning of every season and has always been 145 psi. So the engine and pipes are completely stock. This still has TORRS (throttle over ride system). It still has the original clutch and I only just removed the parking brake cable.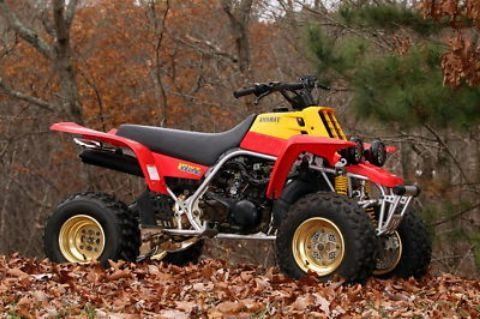 So how'd I keep this thing running like new for the last 24 years? After every ride she gets a bath followed by a mist of WD40 on all things metal to prevent rust. I Change the oil and fluids at the manufacturer's recommended interval. I also use the correct fluid types and amounts.
For example the manual says 1.8 quarts of 10W30, Yamalube, or non-detergent 30 weight oil for the transmission. I've always used a quality wet clutch motorcycle 10W30 oil for the transmission and never had any problems.
I mixed Yamalube 2-stoke oil at 24:1 for the first 50 break-in hours, then 32:1 for the next year. After that a friend turned me onto Amsoil 100:1 premix. So since 1997 I have been running Amsoil at 80:1 and my Banshee still runs like new with great compression.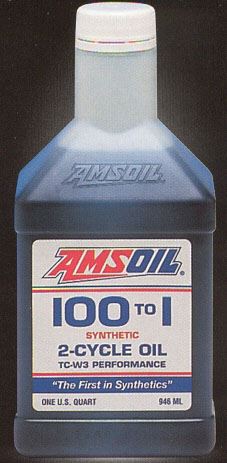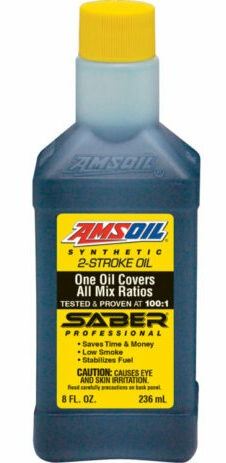 I use the Amsoil Saber Professional 8oz bottles because it is super easy. One 8oz bottle to 5 gallons of gasoline give 80:1 mix ratio. I use a single gas can for all my 2-stroke equipment.
My Banshee still runs like new, no engine problems ever, still has good compression, and Yamaha calls for 32:1 mix. I still mix my Banshee's gas at 80:1 with Amsoil since 1997 and she still runs great!!!
Click the above video link to watch some Banshee Man rides. The videos were recorded with a VHS camcorder like pictured above. Enjoy!